(Also Sunday Jan 31 @ 2:00 PM)

Five performers conduct the final rehearsal before the opening of their 1940's, 50's & 60's musical revue, in spite of numerous obstacles. The band and two lead singers are detained elsewhere, so the director and the one understudy must fill in. And of course there are the typical snafu's that plague most "unseasoned" productions. But this final "Dress Rehearsal" is conducted before an invited "preview" audience that includes the local theatrical reviewer, so "The show must go on!" In the middle of all the mayhem and wonderful music, there are periodic breaks in which the performers, one-by-one, share a revealing personal moment with the audience.

Dress Rehearsal 2016 features the talents of OBS favorites Kim Wellman, Darryl Stines and Kate Haight as well as newcomers Ken Miele (Falsettos) and Kelly Taylor (The Producers). The fun-filled musical revue delivers colorful costumes, zany sight gags and some of the best-known and loved music of the mid-20th Century.

Pre-show entertainment by Chris Crockett begins one hour before showtime for all performances.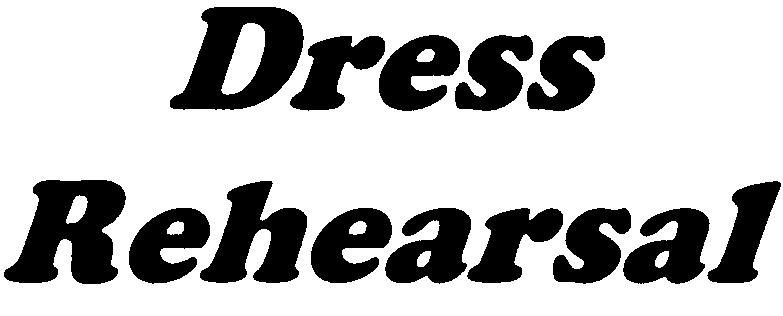 Sold Out Performances Are Shown in BOLD type.
Admission

Friday @ 8:15 p.m.

Jan 15, 22, 29, Feb 5, 12 & 19

$27.00
Saturday @ 8:15 p.m.

Jan 16, 23, 30, Feb 6, 13 & 20

$27.00
Sunday @ 2:00PM

Jan 31

$24.00
Thursday @ 7:15 p.m.

N/A

N/A
---
© Copyright 2001 Off Broadstreet
All rights reserved

This site is best viewed at 800 x 600, using Internet Explorer 4.x or higher.