Jan Kopp makes her OBS directorial debut and Kris Stepanian stars in this story of Angela, the Songbird, a gifted singer who is now out of a job because her father has sold the bar in which she has performed for many years. Located in a small Northern California coastal town, The Songbird Nest Tavern has for forty-five years been a favorite spot for people of all walks of life who have come regularly to hear Angela touch their hearts through song. Angela's father, Frank (John Driscoll), is ready at age seventy to move on to a new challenge by writing a memoir of sorts containing wisdom he has accumulated over the years.
Frank's wife, Callista (Nancy Keith), is not at all happy with this turn of events and feels that Frank is not taking care of his family. Their one "non-family" employee, Melody (Kim Wellman), a quirky cocktail waitress with literary designs of her own, finds the situation somewhat amusing.
Through flashback sequences, all four share memories of their time in the popular little tavern and reminisce about the many patrons they have gotten to know over the years. Musical selections range from pop to country to rock, echoing the sounds of The Pointer Sisters, The Shirelles, The Blues Brothers, Joan Jett, Blondie. Patsy Cline, Fleetwood Mac and many others. With fun choreography by Lyra Dominguez, SongBird is a wonderful way to open our 2015 season.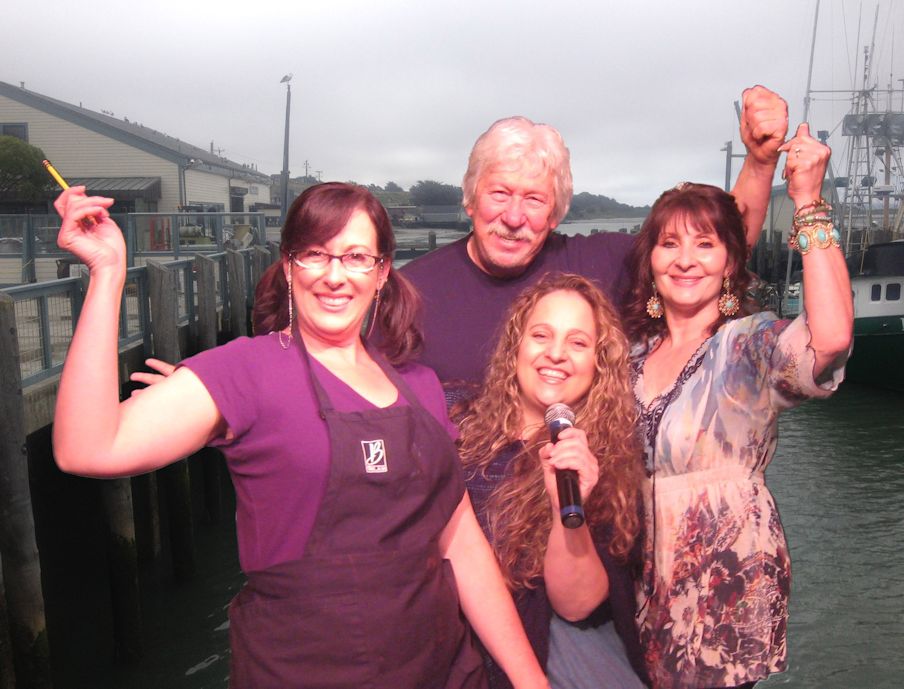 Sold Out Performances Are Shown in BOLD type.
Admission

Friday @ 8:15 p.m.

Jan 16, 23, 30 Feb 6, 13 & 20

$26.00
Saturday @ 8:15 p.m.

Jan 17, 24, 31, Feb 7, 14, 21

$26.00
Sunday @ 2:00PM

February 8

$24.00
Thursday @ 7:15 p.m.

N/A

N/A
---
© Copyright 2001 Off Broadstreet
All rights reserved

This site is best viewed at 800 x 600, using Internet Explorer 4.x or higher.