TOTALLY POLYESTER
FIVE WEEKS ONLY!
Friday & Saturday at 8:15

September 19 through October 18th

Admission $25

(Sunday, September 28th at 2:00 PM)

Admission $23

Jed Dixon, Danny McCammon, Andrew Kerr, Kate Haight and Heather Lynn star in this 1970's musical extravaganza centering around a small band of 2014 wannabe's who travel the concert circuit in a vintage motor home called "The Polyester Exresss" to stage uninvited "Tailgate Pre-Shows" in various venues across the state prior to appearances by major talents like The Eagles, Grand Funk Railroad, Air Supply and Emmylou Harris.

Within the presentation of "some of the best songs ever written" lies a story of love and camaraderie and a reminder that there was "much more to the 1970's than just disco." Totally Polyester features songs by The Eagles, Crosby Stills & Nash, The Captain & Tennille, America, CCR, Fleetwood Mac and a host of others, including such popular songs as Our House, Rocket Man, Get Down Tonight, Lost in Love, You Make Me Feel Like Dancin, Hotel California, Love Train and two dozen more number one hits from the era. There are also "Joke Wall" sequences reminiscent of Rowan and Martin's Laugh-In. You will want to see this more than once.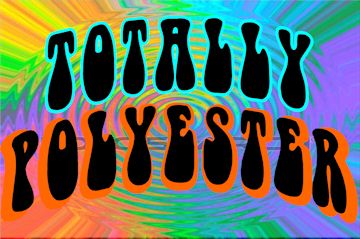 Sold Out Performances Are Shown in BOLD type.
Admission

Friday @ 8:15 p.m.

Sep 19, 26, Oct 3, 10 & 17

N/A
Saturday @ 8:15 p.m.

Sep 20, 27, Oct 4, 11 & 18

$25.00
Sunday @ 2:00PM

Sep 28

$23
Thursday @ 7:15 p.m.

N/A

N/A
---
© Copyright 2001 Off Broadstreet
All rights reserved

This site is best viewed at 800 x 600, using Internet Explorer 4.x or higher.