Friday & Saturday at 8:15

March 13th thru April 25th

Admission $26

Sunday, March 29th 2:00 PM Admission $24

(Pre-Show by Chris Crockett One Hour Before Showtime)

Jed Dixon, Andrew Kerr, JR Lewis and Isaias Acosta return to the Off Broadstreet stage in this all new sequel featuring The Par Four, joined by sizzling keyboardist David Blanchard. It is now April, 1969, and the doo-wop singing golf caddies have made it to Augusta, Georgia for the thirty-fifth annual Masters Golf Tournament. The California-bred vocal ensemble entertains golfers and tournament spectators at the famed Old Barn Opera House in Augusta. Their never-before-seen program consists of their own unique versions of well-known hits by The Beach Boys, The Beatles, The Drifters, The Four Seasons, The Temptations and many others. All new songs and gags plus creative choreography by Lyra Dominguez make Par Four at The Masters a cheerful way to celebrate Spring.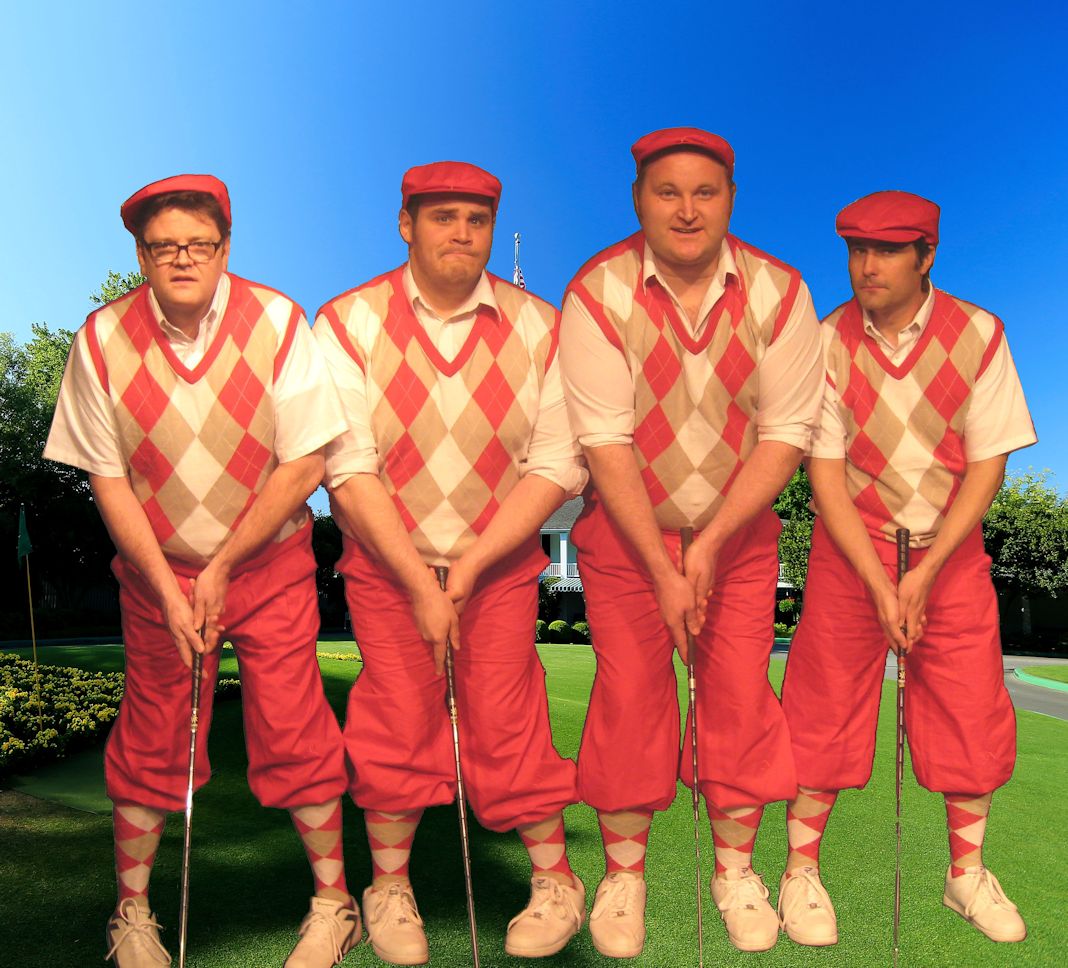 Sold Out Performances Are Shown in BOLD type.
Admission

Friday @ 8:15 p.m.

Mar 13, 20, 27, Apr 3, 10, 17 & 24

$26.00
Saturday @ 8:15 p.m.

Mar 14, 21, 28, Apr 4, 11, 18 & 25

$26.00
Sunday @ 2:00PM

Mar 29

$24.00
Thursday @ 7:15 p.m.

N/A

N/A
---
© Copyright 2001 Off Broadstreet
All rights reserved

This site is best viewed at 800 x 600, using Internet Explorer 4.x or higher.